Should I Have to Pay to Join This Moneymaking Scheme ?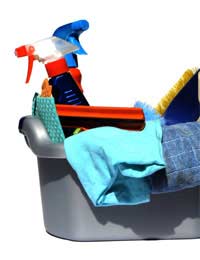 "I've been asked to join a pyramid selling scheme, and I've heard some bad things about them in the past. It seems all OK to me, I pay them some money for some cleaning products, and then sell them on, while recruiting more people into the scheme.
"I'm not sure how much of the product I can sell, but the more people I recruit, the more commission I can earn, and so they encourage members to get more people involved. It sounds as if it will be quite hard to make any money but I'm tempted."
Advice
You already seem wary, and that's not a bad thing. This could well be what's called a pyramid selling scheme. Some of these are legitimate and in fact have been running for decades. But some are just an excuse to make money for the people at the top of the chain, and those at the bottom make very little.
Is it a Scam?
As with a lot of money making scams, one way to tell whether this is a scam is to see whether they are promising you a lot of money, for very little effort, very quickly. If so, don't even think about parting with any cash...
Trading Schemes
Trading Schemes (which can also be called direct selling schemes, network marketing, and multi-level marketing) are usually legitimate schemes, and they give people the opportunity to earn money by selling their products. You might also be offered commission for recruiting others and on their sales too.
There are rules that trading schemes have to abide by, set out in the Fair Trading Act (as amended by the Trading Schemes Act 1996 and the Trading Schemes Regulations 1997)
Trading Schemes only turn into illegal scams when, their real purpose is to make money by recruiting new participants, rather than selling legitimate goods. It's actually against the law to try to persuade someone that the main reason that you should join their scheme is to make money out of recruiting other people - and it's illegal for them to take money from you on that basis.
The Department of Trade and Industry
The Department of Trade and Industry has issued a booklet called 'The Trading Scheme Guide' which explains the law around trading schemes, if you're interested in joining one - http://www.berr.gov.uk/files/file24757.pdf
Pyramid Schemes
Some insidious types of pyramid scheme don't even try to claim that the point is to sell goods; it lures you in with the promise of easy money. You'll often see these advertised online and in the newspapers. Sometimes you might find out about them from a friend who invites you to a recruitment meeting.
In a typical pyramid scheme, if you want to join, you'll have to pay a sum of money which can sometimes be quite large. There's only one way to get any money out of the scheme, and that's to recruit other people into it, who will also pay to join. If enough new people join, people higher up the chain start to make money, but for everyone to make money there has to be a never ending supply of new recruits.
You might also like...