Where to Find Information on Good Trades People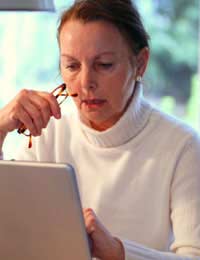 Finding information on good trades people can be fraught with difficulties, unless you know where to look. One of the most important aspects of arranging to have a trades person carry out work for you is to fully research their background before signing any contracts. Many trades people are happy to have their work known if they're reputable, those who aren't keen should probably be avoided at all costs. When it comes to finding information on good trades people, there are a variety of options you can employ.
Using Official Governing Bodies to Find Information
Most reliable tradesmen will be registered with an official governing body or association. This benefits them by providing reassurance to possible customers that they're reputable and also benefits you as it shows that you're dealing with a business that doesn't fall into the category of 'rogue trader'. The UK, and many other countries, have official government approved schemes that allow tradesmen to register to have their skills and credentials checked. The most popular in the UK is the TrustMark scheme and many websites and associations will work in conjunction with this when providing information on tradesmen. When you do decide to use an official agency to seek out information on your tradesman, there are a few main areas you should check. Firstly, their location, their reputation, their skills, their previous work and if possible a quote for the work. You can find some fantastic official sites online, below are some of the main ones to check out if you need information on a tradesman.
TrustMark
Consumer Protection Agency
Guild MC
NHBC
SNIPEF
IPHE
FMB

Sourcing Your Own Information on Trades People

One of the most effective ways of finding out reliable information on trades people is to source your own information by researching your local area. Speak to as many people as possible regarding any work they've had conducted in their home. Start with family and friends as you know that you can rely on them to provide you with truthful information. Keep a small notebook of all the people that are recommended to you and what they specialise in. Then start casting your net a little wider by asking neighbours and people at work.

The more people you ask, the better your chances of securing a decent trades person to carry out your work. Don't feel embarrassed about asking, most people are happy to recommend someone they feel carried out a good job to their satisfaction. Once you have all the people in your note book, start calling them and asking them to come out to provide you with a quote. When they're visiting you, take that opportunity to ask them for references and examples of previous work. Most will be happy to share that with you if they're a reputable trades person. Once you've had a few quotes, start looking around online for the people you're considering going with.

Most people are happy to go online to complain about a tradesman if they feel they received poor service. If this is the case, it gives you one more person to score off your list and should help you narrow it down. Remember, the cheapest quote isn't always the best quote, so don't jump into that just because you might save yourself some money short term. A few other online sources for helping you to find the right trades person are listed below. Remember, some of these simply charge tradesmen to join, without ever checking their credentials. That part is up to you and by using the tips in this article, you should be able to get as much information you need on your prospective trades person.