Finding Good Trades People Online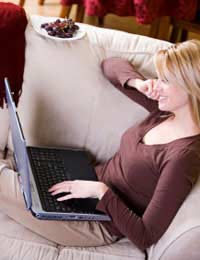 If you're looking to find a good tradesman, you can do a lot worse than harnessing the collective people power of the internet. Many people realise the struggles involved in securing a reliable and skilled tradesman, so often they will recommend one they have personal experience with online. Not only that, but there are now a variety of websites online dedicated solely to providing information on good tradesmen. The trick is to know where to look and what to look for.
Using Word of Mouth Online
Some of the most helpful areas of the internet are forums - message boards where individuals can share ideas and thoughts on a variety of things. When it comes to finding a good tradesman, many people will pass on numbers, addresses and recommendations of people whom they've previously dealt with and found to be reliable as a tradesman. In order to find some of the best forums that discuss 'getting someone in' to do a job, simply type into a search engine such as Google, any variation on the following keywords - finding a good tradesman, where can I get a good tradesman, finding a good 'tradie', help me find a good tradesman. All of these will lead you to forums with plenty of advice and help to ensure you find the right person for the job.
Using Official Tradesman Sites
Many companies have recognised that there are a variety of rogue traders out there and have set up websites to help people find the most reliable 'tradie' for their own personal circumstances. Some of the sites below are the best place to start when you're trying to locate someone to carry out a job for you.
Recommended Tradesman
Rated People
The Good Tradesman
Quotatis
Trust a Trader
Tradestamp
UK Trade Street
By using any of the sites mentioned above, you'll have the security of knowing that you're choosing a tradesman who has already been recommended by a few other people and who also has the backing of the website. This should give you peace of mind, but you should still stick to asking as many questions as you can before agreeing to a contract. Most of these sites will let you search by location as well as the type of work you need, so are invaluable sources of information of who is considered a reputable tradesman in your local area.
Official Governing Bodies Online
If you're still feeling concerned at employing a tradesman, you could visit one of the many online official sites for the governing bodies of trades people. They will be able to provide you with information on local tradesmen that they consider reputable and will be happy to give you contact numbers for a variety of different trades people to contact in your area. Also, you can then use them further when you have decided on a few different contractors and ask for their advice and information on those you're considering. Below are some of the main governing body websites that you can use to help find a good contractor online.
TrustMark
SNIPEF
IPHE
FMB
NHBC
Always search around online whenever you're looking to hire someone. You will find it to be an extremely resourceful place and you can almost guarantee that you'll find out more there than you will by relying on local adverts or listening to what the tradesman himself tells you.
You might also like...
I hired a builder called Brendan Bentley who was doing a job next door putting down patio tiles to do mine as well. He quoted 1500 and took 680 Pounds needed to buy materials. The job next door was done well, most of it carried out Steve and Johhny who I was told were Brendan's associates. He started the work last Friday but his associates came and left within half an hou. On Saturday he finished part of the work and the other two turned up at the neighbours house and looking over the fence commented about the poor quality of the work. I had not spotted this as I had little knowledge of how it should be done.They came over and ofered to redo the work and quoted 2000 plus further costs of 300 pounds for a skip and tiles to replace broken, chipped tiles. They have done a good job at my neighbours. I told Brendan when he came back on Monday that his work was not satisfactory and gave him the reasons. He has left and not come back. He has not answered phone calls. He is a cowboy builder I think. I am not too sure about his associates who now claim they work on their own and were only helping Brendan.Any advice on what I should do?
asharch
- 23-Sep-20 @ 9:10 AM