Assessing a Workman's Credentials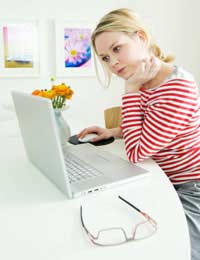 When it comes to finding the right tradesman, it's important to know exactly what you're looking for with regards to their credentials.
Many people take a tradesman at face value and assume that everything they're being told is truth. This is a dangerous trap to fall into, as many people will then find they end up dealing with a rogue trader, or someone who isn't as skilled for the job as they thought.
There are a variety of ways of checking that someone is a bona-fide operator and making sure that they have their own business address, landline number and business registration is a good start. After that, there are some essential tips to checking out a prospective tradesman and following those will help you avoid the potential pitfalls that can arise when having work carried out on your home.
Educate Yourself About Tradesmen
One of the easiest ways of ensuring you get a tradesman with good credentials is to educate yourself about their governing bodies and associations. If you already have the information about what associations they should legally belong to, you can ask them for their number within that organisation. Then you can check their credentials and gain the assurance that they are legally considered to be an authority in their given field.
You can find the phone numbers and locations of most trade authorities online simply by typing in the area you're interested in. There are a few listed below to get you started, but you can also contact your local trading standards if you want further information.
TrustMark
SNIPEF
IPHE
FMB
NHBC
Checking A Tradesman Credentials
Although it is easy to take a tradesman at his word, or to listen to other people, it is always a good idea to ask to see previous work carried out for other customers. When you meet with your tradesman, ask them which qualifications or trade associations they have. If they do have them, they will be happy to show you them and there should be no awkwardness.
Tradesmen realise that many people feel insecure when it comes to choosing someone for the job they need carried out, so they'll be happy to give you some assurance that they're qualified. Once you have got over this first hurdle, ask for some examples of previous work. Many will carry photos around with them that show off proudly the work they've completed elsewhere. You can then ask for contacts of previous customers so that you can contact them directly to ask for their opinions on how well the work was carried out and whether they were satisfied with the tradesman. Any tradesman who has nothing to hide will be happy to provide you with this information.
Learn About the Work Being Carried Out
One of the most common areas where people feel uncomfortable with tradesmen is when they ask for a variety of quotes while having no real idea of what it should actually cost to have the work carried out. By educating yourself about the job, you will feel more confident when checking that your tradesman isn't ripping you off. A reputable tradesman won't try and con you out of money, but having an idea about how much materials cost and what length of time the labour will take is a good starting point when checking credentials and feeling confident about asking for them. Remember to always check out a firm's credentials before signing a contract and the more information you can have at the start, the better negotiations will be.
You might also like...