Tradesman Tricks that Cost You Money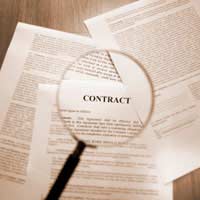 As sad as it may be, there are tradesmen out there who are more than happy to trick an unsuspecting customer into paying more money. Often, when people aren't sure of the extent of the job or the costs involved, they will rely on their tradesman being honest and only charging what is fair. In many cases however, this simply doesn't occur, so it's important to learn the tradesman tricks that can end up costing you more money than expected.
Reliable Tradesmen And Job Costs
If you've researched your tradesman before you employ him, you will hopefully be confident that he has come from a reliable agency or company. The importance of fully investigating a number of different tradesmen can't be ignored – you must do your homework.
If you employ a tradesman who has a respected name in your local area or who has been recommended to you by another individual, you have less chance of him being a scam artist. In many cases, it's worthwhile mentioning to your tradesman that he was recommended to you. This shows that you're aware of his credentials and that you've employed him for his professionalism. It'll hopefully help the tradesman realise that you can't be tricked out of money as you're already aware of the type of trader he is.
Common Tricks Used By Tradesmen
There are a number of common tricks used by unreliable tradesmen to try and trick you out of your hard earned cash. In order to avoid them, you need to be prepared and you must be willing to put in the time to find out as much as you can about your local tradesman. The most common tricks used include:
Contract Small Print – Most people don't read the small print on contracts. They tend to simply skim over the most important parts and then sign on the dotted line. This is well known by tradesmen and this is where they can get extra money from you. You must ensure you read all the fine print, as often there will be extras in there you're not aware of. Always make sure when you sign the contract that you're getting everything you need at the price you sign at.
Delays and Changes to Original Work – Many contracts will contain exclusions in there for weather delays, extra unforseen costs, changes to manufacturers costs and more. If you aren't aware of these at the time you sign the contract, you can be held responsible for any costs incurred by the tradesman. Always ensure that you know what the contingency plan is for delays and whether you'll be paid expenses from the tradesman if he's unable to complete on time.
Charges for Items Never Used – Many scam tradesmen will happily add on a few extra items to the final invoice just to bump up their costs. They'll add on items you may never have heard of and that they'll never have used on your job. They can then claim the money from you and also claim it back in tax. Always check you know what each item you're invoiced for is used for and if you're not sure, ask.
Labour Costs – One of the most common ways to make extra money is to increase labour costs or extend the work time for your project. Good tradesmen will sign in and out and get the job done as quickly as possible. Scam tradesmen will take their time, fussing over what could be wrong or what could be done. If you're concerned at their time-keeping, keep your own diary of hours and challenge them on it should you need to.
What To Do If You've Been Tricked
If you genuinely feel that you've been conned by a tradesman and the cost for the job is more than you were expecting, you should first speak to the tradesman directly. He may suddenly state that he's made a mistake in the invoice, especially if you seem aware of individual item costs and labour costs.
If he doesn't agree that he's overcharged you tell him that you will need to speak to his governing body. Most will sort out the problem there and then as they won't want to be viewed unfavourably by their association. If he doesn't do that, take all the information to his governing association and ask for their help.
You might also like...
I ordered a complete bathroom refit and supplier's recommended a plumber who was a nightmare but that's a different story. Supplier charged for 33 decorative tiles. There are four on my wall. Supplier says it the plumbers fault, plumber says there is always some wastage. These are expensive tiles.
Andy
- 5-Nov-22 @ 7:56 PM
this is what was done to me, find out if he belongs to any builders body. secondly report this to hmr tax advoidence have you paid by credit card as they will help you. also tooffice of fair trading
none
- 19-Jul-20 @ 12:15 PM
Terry came to the door. He quoted a total of £1100 to replace some wood, which needed painting, with plastic cladding, similar. On a soffit and fitting the dry verge caps. He was here only 4 hours and his materials did not look expensive. Hi we believe we were misled as to the time this would take, and grossly overcharged
AandB
- 14-Sep-19 @ 8:03 PM
Terry came to our door. He quoted £640 for replacing boards on the side of our house, instead of painting them, with plastic cladding. Also £220 for replacing a soffit, and £250 for verge caps. Total £1100.We thought these must be big jobs, but he was here only 4 hours, and the plastic strips he used did not look specially expensive. He left without even sweeping up the flaked paint from the soffit.We paid, but have we any come back, as we now know we were grossly overcharged. Who would be his governing body? Terry gives three numbers : 07867803310, 01270 898734 and 01623 857837. Thank you, Anna Franks
AandB
- 14-Sep-19 @ 7:57 PM
So I don't have a leg to stand on ? He has never given me an receipts of what he's spent, no receipt for money given to him and the contract is one just printed off computer, but of course I know a contract is binding, but he's done so little work in four weeks it's just taking the p***
Nick
- 4-Dec-15 @ 6:07 PM
@Nick - I think you will need to seek legal advice as it depends what time limit you agreed to in the said contract. If it stipulated the date he said then you wouldn't have much recourse.
Jim
- 4-Dec-15 @ 12:03 PM
Advice needed Builder quoted us Cost of work 1 rewiring and new board, plus 28 downlighter Suspended ceiling in living room, bedroom, hall and bathroom Rip out old bathroom and install new toilet, basin and shower enclosure Eventually redecorate room that have had work done and hang four new door. I paid him£500 deposit to confirm he will do the works Then he asked for further £2100 for materials, then another £1500 , a week later for more materials, then another £1500 again, last depositof money when work is completed In one month he has stripped the bathroom, put up false ceiling in living room and plastered it, put false ceiling in bedroom and is not going to plaster (cost took much) Has chased walls and pulled wiring through and that's it it's a small flat and the work could have been finished much sooner that this, his workmen only go to the flat a few days a week, and I told him that the tenant was coming back on 9th Dec, and he said yes everything will be completed by then, well its hasn't I told him that I no longer want him to carry on the works, but he said that the contract states it will be finished no later that the 18th December, and if I want him to stop work he wants to be paid a further £7000 plus or will take me to court. Only a quarter of the work has been done with the odd workman coming now and again to do bit to show us that work is progressing, will he take me to court do you think? He has bought half of what needed yet but want the full amount paid if he leaves the job, if not he will see me in court I am scared now is he witching his rights to do this? He's never given me any recipt for the money I gave him, or any invoices for what he has bought
Nick
- 4-Dec-15 @ 1:59 AM