New Scams and Tradesmen Tricks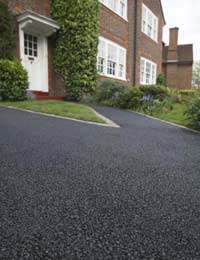 Most scam tradesmen rely on the most common, ever-popular scams to make their cash. There's often no need for them to invent new scams, as people will still fall for the old ones. Rogue tradesman cost the UK thousands of pounds a year, all while lining their own pockets. The success many tradesman have with scams means that if they do think there's any chance of creating a new one, they'll take it, so it's important to keep up to date with the latest known scams in your area.
Tarmac Scams For Business And Residential Areas
Some of the most recent scams that have been circulating involve a tarmac offer. Mainly these rogue tradesmen who are involved have been targeting local businesses, but they are also trying some residential homeowners who have large driveways.
This particular scam involves the workman cold calling and saying that he has some left-over tarmac from a local job. Often they'll state they work for the local council and will offer to re-tarmac your drive for cash. The workmen then carry out the work and when completed ask for as much as three times the amount in cash as was originally agreed upon.
As they're also targeting businesses, it's worth remembering that businesses have no legal entitlement to cancel a contract that has been arranged as the result of cold calling.
Driveway Scams From Previous Company Who Carried Out Work
Another scam that has been circulating recently in many parts of the country involves individuals who have had work carried out on their driveways previously. Some people have reported being approached at home by one or two men who state they previously worked with the company who carried out the original driveway work. They then make an offer to carry out any repair work and ask for your telephone number. When they get it, they tell you that their boss will call soon to discuss the work.
When you do get a call from the 'boss', he will explain to you that you that he can carry out all repairs and refund you the original cost of the work, but to do this you must pay him 3,000 GBP upfront. He may even offer to drive you to the bank to get the money out. Do NOT pay under any circumstances. Call the police immediately.
Double Glazing Scams And Residential Homes
Double glazing scams have been around for some time, but a new scam is currently appearing in certain areas across the UK. Many individuals have reported windows being chipped, cracked or interfered with only to find that a cheap double glazing company will appear a few weeks, or sometimes even just days later.
It would seem that the company are actively deteriorating windows only to come back to offer customers a great deal if they sign a contract there and then. Not only this, but the company are asking for a deposit up front to get the products in quick and then in many cases are not returning.
As is the case with all cold callers, don't sign any contract and always report anything you see as suspicious to the police or your local trading standards office.
There are likely to be new scams popping up everyday, but the main thing to remember is never trust a tradesman who seems to have an offer for you that is too good to be true. Generally they will be trying to scam you out of money, so never sign until you're fully satisfied you've researched the individual or his company and know all you need to know about him.
You might also like...