Do I Have to Pay a Fee Upfront to Get My Book Published?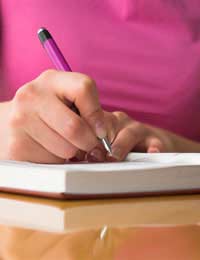 "I've been writing a book for ages in my spare time, and I'd really love to get it published, but I don't have the first idea what to do. I've been looking online, and came across an advert for a company looking for manuscripts to publish.
"I sent off for some information, but they want me to send them quite a lot of money upfront to cover the cost of publishing the book. I'm a bit wary of sending them anything as I don't have a lot of spare cash.
"Is it worth investing the money to see my book in print, or is it some kind of scam?"
Advice
Sadly, it's not all that it seems to be, and yes, it's probably another scam, appealing to aspiring authors. Everyone thinks that they have a book in them, and many people actually get around to writing theirs. The trouble is that publishing is an incredibly competitive industry, and many manuscripts never make the bookshelves.
The reason that most manuscripts don't make it onto the best sellers list – or are rejected by publishers, is that to be brutally honest, the publishers consider them to be not commercially viable. Because of this, the publisher isn't prepared to spend money on editing, publishing and marketing it. A reputable publisher will tell you straight when assessing your manuscript, even if you might not like it.
There's been a gap in the market, and so-called vanity publishers have filled that with a nice little scam - offering to publish manuscripts for a fee. It sounds great – but although they will publish the book, you probably won't get anything out of the deal other than the sense of pride at seeing your book in print – hence the term 'vanity publishing.'
The promotional material you get back from the vanity publisher can be persuasive – it will more than likely praise your work, and outline a plan for getting your masterpiece published and into bookshops on the high street.
They will also tell you that the plan costs money, so to implement it you have to agree to pay some of the costs, in the form of a fee that they say goes towards the costs of publishing and marketing. (this is usually the sign of a scam) These fees can be a lot of money – hundreds and sometimes even thousands, of pounds. Of course, you're told that you'll get the money back when the book starts to sell.
What usually happens with this scam is that a small number of copies of the manuscript might be printed, but that will be where the effort comes to an end. They won't promote the book once it's published, and you won't see any money from it.
Remember that mainstream publishers don't need to advertise for more authors - they have no need to, they are inundated!
What To Look For When Choosing a Publisher
Unless you're J K Rowling, an experienced publisher won't even try to predict that your book will be an instant hit. If you're being lured into a contract with promises of massive sales – beware.
If you sign a contract, make sure that it contains all the terms you've agreed to - both verbal and written - and make sure there are no clauses or terms that you don't understand.
Remember that once you've handed over your money to a vanity publisher, it's unlikely you will ever get it back. It's a scam.
You might also like...