I've Won a Prize But They Want Me to Send Some Money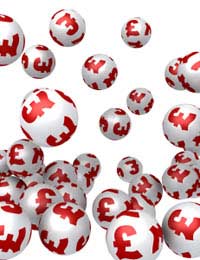 "I got a letter today from the Spanish National Lottery, saying that I've won the first prize in their lottery and that they are holding the prize for me. All I need to do is send them some money to cover the administration fee, and they will transfer the cash into my bank account."It seems too good to be true, but I don't even remember buying a ticket for this lottery so I'm a bit suspicious about it."
Advice
You won't be the only person to have received a letter like this, in fact there are many variations on the lottery windfall scam, and you'll get them on your computer, by text on your mobile phone, even on your home phone number too. They always sound enticing, and will ask you to send money, or sometimes to call a number to find out exactly what you've won.
Some of the most common 'you've won a prize' scams are in the form of prize draws or lotteries. These scam letters usually come from outside the UK, which means that the UK authorities are powerless to stop them, although there are often warnings in the press about the latest one. They sometimes use UK PO Box addresses to further complicate things.
How Can I Tell it's a Scam?
The letters are often poorly written, and will usually come from abroad, and refer to lotteries that you've never heard of.
Some of the letters will give you exclusive access to an overseas draw or lottery, or sometimes they are offering you membership of a lottery syndicate. The key point to look out for is that they aren't doing this for nothing. They always want an administration fee or membership fee.
You should never have to pay anything to receive a prize. It's more than likely that there never was any kind of prize, but if there actually is, you can assume that it will be a poor quality imitation of something, or a cheap prize that's not worth the administration fee that you're being asked to pay.
Don't ever give your bank or credit card details out to this type of scam request. And certainly don't give them out over e-mail if you're sent a similar message by e-mail. If you get a text or telephone call from someone claiming you've won a prize in a lottery, you'd be well advised to ignore it, as calling them back will usually involve a premium rate number and a long telephone call where you listen to a recorded message that advises you somewhere towards the end that you've won a prize that's not even going to cancel out the cost of your call.
If You Receive a Prize Confirmation...
Did you actually enter the lottery or competition? If not, how did you manage to win?
Don't respond. If you do, your name and address will be added to the list of people destined to get multitudes of similar scam letters.
Don't call any premium rate telephone numbers
Never ever give out your financial details – even if you're asked to give them as 'identification'.
Remember the old saying – if something looks too good to be true, then it probably is...
You might also like...
In many ways, this is similar to the famous Nigerian scams, promising millions in return for your bank details, except it cuts out the complexity and goes straight for the money. If you receive an email like this, you should simply delete it. Never reply to unsolicited emails like this and certainly never believe a word in them. As it says in the article, anything that looks too good to be true, probably is.
Chris N
- 6-Jun-12 @ 7:08 PM