Sale and Rent Back Schemes: Scam or Not?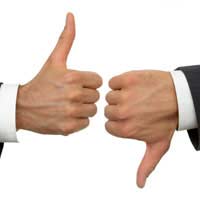 We are living through uncertain economic times at the moment, and with media scare stories cropping up on a daily basis and frightening us with interest rate rises, inflation and redundancies, many home owners are looking for a simple solution to rising debt problems. It's hardly surprising that people look to one thing that they have of value – their home – to get them out of a tight spot. Unfortunately, some people are taking advantage of this and conning cash-strapped home owners out of their homes and their money in one fell swoop, all in the name of relieving debt problems.
What is Sale and Rent Back?
There are hundreds – if not more – of finance companies currently offering home owners the option to sell them their home, and carry on living in it while paying the finance company rent. It sounds like something of a win-win situation because you get to stay in your home, hopefully pay your debts off at the same time, and relieve the pressure of mounting money problems. Rents are typically less than your monthly mortgage payments would have been too. Result?
Why Would you want to Sell your Home and Rent it Back?
According to the finance companies who offer this type of deal, it's all about you. The caring approach of the companies involved means that you get to keep some stability in your life and that of your family, as well as giving you peace of mind knowing that you've paid your creditors and no longer have to worry about people chasing you for debts. OK, so you've signed your home over to somebody else, but it feels just the same as before, and it gives you breathing space.
Unfortunately, the peace of mind might not actually be as peaceful as you wanted it to be. As recently as 2009, the Council of Mortgage Lenders and the Citizens Advice Bureau were asking the then government to regulate the industry and protect vulnerable consumers from 'sell and rent back' companies. The Financial Services Authority introduced regulations in 2010 but there are still problems with the industry.
What's The Problem with Sale and Rent Back?
The price you pay can be the value of your house. You could lose up to 15 per cent on the market value of your home, and with house prices already dropping, this could see you losing out to the point where you can barely pay off any existing mortgage, let alone any debts you'd intended to pay. Valuation surveys are often carried out by representatives of the company, instead of an independent surveyor.
The lease you get in return used to be a standard Assured Shorthold Tenancy (AST), which usually only gave you security in your home for six to 12 months. By law, under an AST the company could serve notice on you after this period and then sell your home at a profit to themselves. This is no longer allowed, so if you are offered a six month AST you should inform Trading Standards or the Financial Services Ombudsman.
If the sell-and-rent-back company goes out of business, their own mortgage lender can repossess the property and you can be evicted despite paying your rent.
What are the Financial Services Authority Doing?
The FSA decided to regulate the industry in 2009 and did this in two stages. Since July 2010, all the measures have been put into place, and the FSA has banned the type of advertising and promotional literature that represents sale and rent back in an emotive way, to stop vulnerable consumers being taken in by the idea of a 'rescue' of their finances.
In addition, the risks of entering into a sale and rent back deal are being signposted in FSA literature to make sure that consumers know the disadvantages of doing this.
The most important regulation for worried consumers is that anyone selling their home through a sale and rent back firm must now be offered security of tenure for at least five years.
Other measures include:
Cold calling or leaflet dropping techniques used by some sale and rent back companies have been banned.
There is now a 14 day cooling-off period for any sale and rent back agreement so that consumers can seek advice, do some research and change their minds if needs be.
They have also introduced affordability check across the board to ensure that the deal a consumer is entering into is actually appropriate to their circumstances as well as affordable for them.
You might also like...