Trade Bodies and What They Can Do For You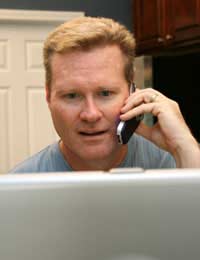 When you decide to employ a tradesman to carry out work on your home, it's advisable to always ensure that you're working with someone who is a member of a trade association or belongs to a governing authority. There are a variety of different trade bodies available and most reputable tradesmen will abide by their rules. Not only does it provide the tradesman with support and a place to seek advice if they need it, but it also provides you as the consumer with a legal body that you can consult if you're dissatisfied with the work when it's completed. As a consumer, you should be aware of what trade bodies can do for you it's always worthwhile knowing who the main bodies are for the trade that you're having carried out at your home.
Some Trade Bodies in the UK
The Association of Plumbing and Heating Contractors. This is the leading trade association within the plumbing and heating industry and has over 1,500 members throughout England and Wales
The British Association of Landscape Industries. This has over 700 members and aims to raise standards in this industry.
The Council of Registered Gas Installers. All work that involves gas in some way must be registered with CORGI. It has over 47,000 gas installation businesses registered.
The Institute of Plumbing and Heating Engineering. This is the official professional association for the plumbing and heating industry throughout the UK. It has around 12,000 members at present.
The National Inspection Council for Electrical Installation Contractors. This is a regulatory body that has around 10,000 contractors who are approved members. They issue certificates to ensure all work is carried out to a high standard.
The UK Trades Confederation. This has a register of over 9,000 members that must abide by their agreed code of practice.
What Can a Trade Body Do For You?
A trade body can provide you with the security of knowing that your tradesman has been approved and awarded either one of their certificates of trading, or a skills certificate to show they're competent in the area they claim to be. Before you even employ a contractor, you should check that they're part of a trade association. Once you find that out, you can have the confidence in knowing that the trade association is invested in ensuring that you're dealt with fairly if any problems arise with your tradesman.
As a consumer, the trade bodies should also offer you good customer service and information on any member that you have an issue with. This extends to the tradesmen themselves. If they are part of a recognised trade body, they should also follow these rules and provide you with a decent standard of service at all times. Consulting a trade association can give you the peace of mind that you will normally be given more rights than the law gives you and also free or low-cost conflict resolution in the case of a problem between you and the tradesman that can't be sorted out.
Trade Associations should also be able to provide you with lists of registered members that work in your local area or give you helpful advice on alternative tradesmen should one let you down. If you have any kind of problem with work carried out on your home, contact the trade association your tradesman belongs to for advice on the best form of conflict resolution and they will normally advise you on the next step as well as potentially speaking to your tradesman for you. Overall, the trade association is there to protect you as the customer as much as the member, so make use of them when you need them and hopefully this will help you avoid any potential pitfalls involved in having work carried out on your home.
You might also like...
Hi, we've just had problems with the same person did you get anywhere?
Ford
- 1-Mar-23 @ 4:25 PM
Do you have an email address I can contact you on reference your dealing with Mr Shepherd? Kind regards G
I've been scammed by a rogue builder of our hard-earned money of£7K and has caused damage now to our property in excess of £10K! His NAME - Luke Andrew Shepherd - of Ackworth, Pontefract WF7 7BP He promised to complete the- repoint all external area of our house, acid clean all the bricks, replace all mortar and clean up all debris, strip our roof, insulate with Kingspan (in addition to TLX Gold 1.5mm), Fit 2 Velux Windows, Install top quality breathable roof felt, install new tiles in front of the house, repoint both chimney stacks and cowl, install new gutters, replace all lead flushing's, buy material of 8 Rolls of TLX Gold 1.5mm, Velux Windows – CK02 & Installation Kit, Velux Window SK06 & installation kit What he left instead - 1/2 done repointing of our house, he's removed/broken all our drains, he's left the scaffolding up, all the drains of our house are clogged with mortar, he's destroyed our back garden.