Your Rights as a Consumer and What This Means When Employing A Tradesperson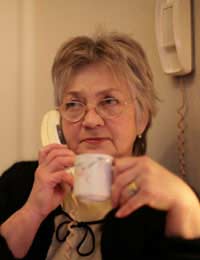 When you employ a tradesperson to carry out work on your home, you're essentially becoming their employer for that period of time. This means that as you're paying their wages, you have certain rights that you should always be aware of as you may need them at certain stages during the work process. Some of the basic consumer rights and what they mean for you are outlined below.
Start as You Mean to Go On
Knowing your rights from the beginning is an essential aspect of employing a tradesman. If you don't know your rights, there's a good chance you won't be sure about what is contained in your contract and this can lead to the tradesman either ripping you off, or you feeling left in the dark about the situation.
As a customer, you have a right to have your initial contract checked by a solicitor or anyone else that you consider a knowledgeable professional before signing. Never sign a contract without fully understanding all the terms contained within it. Most complaints about contracts arise because the price has changed, the time taken to complete the job is too long or the standard of work isn't up to scratch. You are entirely entitled to dispute a contract and it's within your legal rights to do so, but knowing what's contained in it originally is only going to help your case. If you set in stone a watertight contract at the beginning of any work, you shouldn't have to exercise any legal rights over issues that arise with your tradesman. If you feel that you do need to pursue an issue with your tradesman that isn't covered in your contract, you should initially speak to him or her and if this brings no resolve, then try contacting their trade association for further advice. A trade association is there to help you should you have any problems with one of their members and again it's completely within your legal rights to contact them if you have a problem.
Knowing Your Cancellation Rights
It is very important that you know your cancellation rights when it comes to being a consumer who is employing a tradesman. Many people are shocked to find out they have no cancellation rights due to the circumstances under which they agreed to work being carried out.
If you agreed over the phone, through email or the Internet to work being conducted then you may have the right to cancel, as long as there are no face-to-face visits. Generally you will have to let the tradesman know in writing within around 7 working days if you want to cancel. If the tradesman comes out to do a site visit you may lose your right to cancellation. Also, if the work starts before the 7 days are up, you may not be able to cancel as most tradesmen will simply employ the line of 'you realised you only had 7 days to cancel when you agreed to the work starting'.
If you are paying using credit for work carried out, you may have some cancellation rights. Generally if you're paying through credit and are borrowing money from a lender, then you might have a set period in which you're allowed to change your mind. If you haven't yet signed a credit agreement, you're entitled to cancel the plans for work to be conducted. If the form has been filled in at your own home, there's normally a number on the form someplace that you can call should you wish to cancel.
Most of the time, any cancellation within this type of situation is regulated by a strict time limit. Always know exactly how long you have to cancel and confirm it in writing with the tradesman after you've cancelled the credit agreement. One of the worst ways to buy when it comes to cancellation rights is door-to-door. Often, if you agree to a contract by a door-to-door trader, you won't be extended similar cancellation rights to buying elsewhere. If you find out that you do have cancellation rights, make sure that you're given a cancellation notice in writing during the time that you're agreeing on the work being carried out. If you don't receive one of these, then you're legally entitled to state that the tradesman can't enforce the contract to be legally binding. If you choose to cancel, always let the tradesman know in writing within 7 days if possible.
Finding Out About Your Rights
If you need further information on your rights when employing a tradesman, one of the best places to find out information is from your local Citizens Advice Bureau. Generally, large companies such as TrustMark will look out for consumers and will do all they can to help provide reliable tradesmen to the public. Use them if you need them and don't be afraid to ask what your rights are in certain situations. Knowing your tradesman is part of an association, knowing your contract and knowing your cancellation rights are all essential basic steps to knowing your full rights when employing someone to carry out work on your behalf. Remember, you're employing a tradesman to work for you, they're not the boss of you and you should always let them know exactly what standard of work you expect and what level of interaction with them you require for a satisfactory outcome.
You might also like...
I have had a joiner who we paid before Christmas he as never done a full day and also as not turned up.he messaged me last night and this morning and stated he was coming to finish,I had to work so left door open he then tricked me and came took all his tools
Kerry
- 14-Jan-21 @ 6:21 PM
Beware of Regency Installations Coventry. Totally unproffesional and unreliable. Via MyBuilder I engaged this outfit to repair a flat roof. Messed about daily between February 10th and March 2nd 2020.Left all debris and three long ladders in my property. Demanded money up front. Reported to My Builder in June 2020 who have attempted to contact Regency Installations/Leonard Hughes on numerous occassions to get debris and ladders removed to which they have not responded. No receipt or '10 year guarantee' provided. I wrote to Regency giving them a final 14 days to respond, they have not. Joke is profile on MyBuilder states their 'aim is customer service' Shoddy workmanship, roof looks awful. Don't want anyone else to besubject to this appalling outfit
Lupinley
- 14-Sep-20 @ 8:24 AM
NEVER ever go with ultimate trademen ltd in Edinburgh. Must be the worst company in the history of trade companies
wakatak
- 4-Oct-14 @ 11:45 PM