About Our Site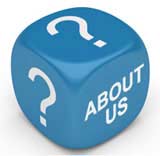 TraderScams was formed to offer a unique reference point on how to avoid rogue traders and find a good tradesman.
There are television programmes and newspaper features galore about scams, and people who have been caught out by disreputable traders who are only out to take your money and run.
Knowing how to avoid these scams is a vital skill for anybody faced with a job that needs doing, or an offer that seems too good to be true. What are your legal rights, and what are the common tricks used by rogue traders to make you part with you money for shoddy workmanship? How can you spot a rogue trader or scam before you're encouraged to sign any paperwork? Trader Scams hopes to arm you with all the relevant information before you commit yourself.
We hope that you find the information here on Trader Scams useful, come back often, and if you have any questions for our experts, please contact us and we'll do our best to find you an answer.

Related Articles in the 'Site Information' Category...