Avoiding Counterfeit Goods Scams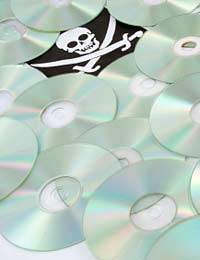 Counterfeit goods are a huge problem in the UK with a number of individuals regularly falling victim to counterfeit goods scams where they end up buying fake goods even when they thought they were buying originals. There are a number of different types of fakes around and knowing how to avoid them can keep you not only on the right side of the law, but also safe from being scammed.
Common Fakes to Avoid
There are a number of common types of fakes that traders will try to sell you, many times without you even realising. The most widely available tend to be items such as DVDs, CDs, video games, watches, perfume, designer labelled clothes, tools and even alcohol.
Traders are keen to sell these goods because they can replicate them at a cheap price and sell them on quickly without too much trouble. Most of these original items usually sell for a high price, so people are keen to 'get a bargain' and this is when counterfeit goods become a problem. Most of us are familiar with the considerable news coverage that counterfeit goods get, yet we are still happy to buy them, even knowing they're not legal. Try not to fall into the trap of buying counterfeit goods just to save a few pounds; avoid these counterfeit goods scams whenever you can. The law basically says that it's unlawful to pass off a fake as an original by branding it with a registered trade mark, or to make a copy of something with a trade mark. If you have bought a fake item under the impression that it's an original, you may have rights against the seller. Your statutory rights may allow you to claim that the goods are not as described and therefore you can claim for false advertising.
Avoiding Counterfeit Goods
It's relatively easy to avoid counterfeit goods when you educate yourself on the most common places they're sold. Within the UK, many counterfeit goods are sold at car boot sales, pubs, markets or fairs. This is because the seller can move on week to week, so it's more difficult to trace them after you've made your purchase. Often, you can purchase fake goods online also, with auction sites such as eBay doing their best to halt piracy and counterfeit goods selling through their service.
A general rule of thumb to help you avoid counterfeit goods is that you should always be suspicious about unbelievable bargains. If something seems too good to be true, it generally is, so don't be fooled into thinking you're getting a great deal. Always examine the quality of any goods you buy from traders and check the labels to see if they are genuine. Many fakes will have printed labels with misspellings or other distinguishing marks, so it's easy to tell they're counterfeit. You should always ask the trader you're buying from whether he offers an after-sales service, or has some kind of guarantee with the item. Most rogue traders won't offer this and will be keen to simply sell the item and move onto the next buyer.
Reasons for Avoiding Counterfeit Goods
There are numerous reasons to avoid buying counterfeit goods. Not only are you helping a trader break the law, but you're also contributing to a much larger problem. Many traders who create and distribute counterfeit items are actually funding drug dealers or other areas of organised crime. You're also taking away genuine profit from the original creator and although you may think that big businesses and corporations can afford to lose money, counterfeiting accounts for a huge loss in takings each year and these losses need to be made up elsewhere. This means that often you'll end up paying higher taxes in general because people who manufacture and sell counterfeit goods don't, so you have to make up the difference.
Another area you may be contributing to when buying fake goods is taking away jobs from local people. Genuine manufacturers are unable to match the prices of the rogue traders who sell at a much lower price and this means there may be less jobs available for individuals in your own area. All of these issues just scratch the surface of the problems of buying counterfeit goods and there are other far more dangerous aspects of it. Often in the news you'll see reports of counterfeit goods that have gone on fire, exploded, contained dangerous substances or more, so keep this in mind next time a dodgy trader offers you something cheap.
You might also like...